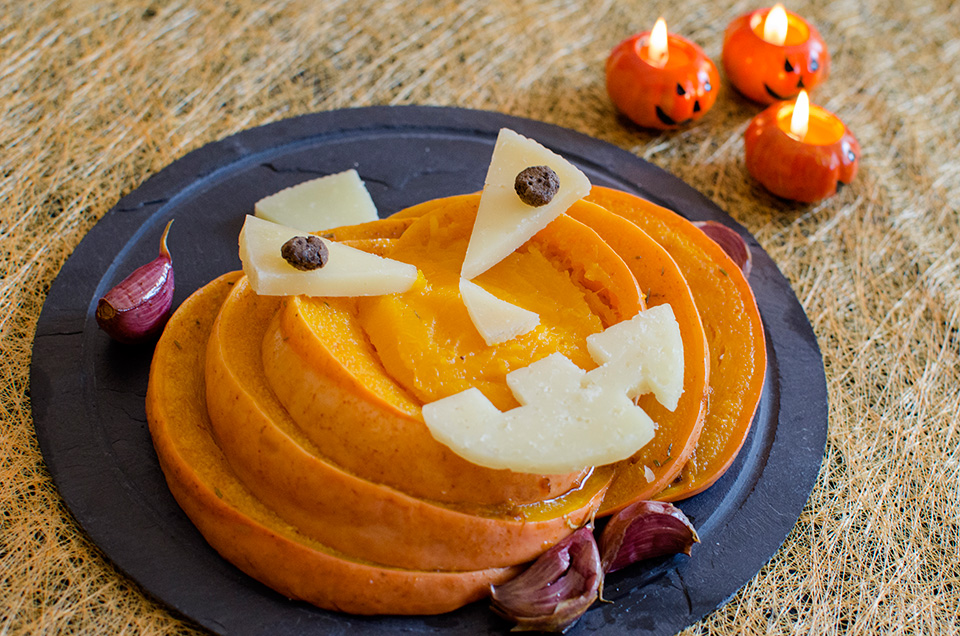 Frightening pumpkin with Las Terceras Manchego cheese

INGREDIENTS
1 pumpkin
Garlics
Onion
Rosemary
1 teaspoon red pepper
Ground ginger
Pepper and salt
Las Terceras hard cured Manchego cheese P.D.O.
PREPARATION
Cut the pumpkin and onion in large slices. Mix the red pepper, ginger, rosemary and oil. Place the pumpkin, onion and garlic in a baking oven. Spice up everything and spread the pumpkin with oil and spices at the same time. Bake for 30 minutes at approximately 200 degrees.
PRESENTATION
Place the pumpkin pieces together with the garlic and cut some pieces of Las Terceras cheese P.D.O. to give the shape of the eyes, mouth and nose. Pupils are made with two pieces of wholemeal bread.