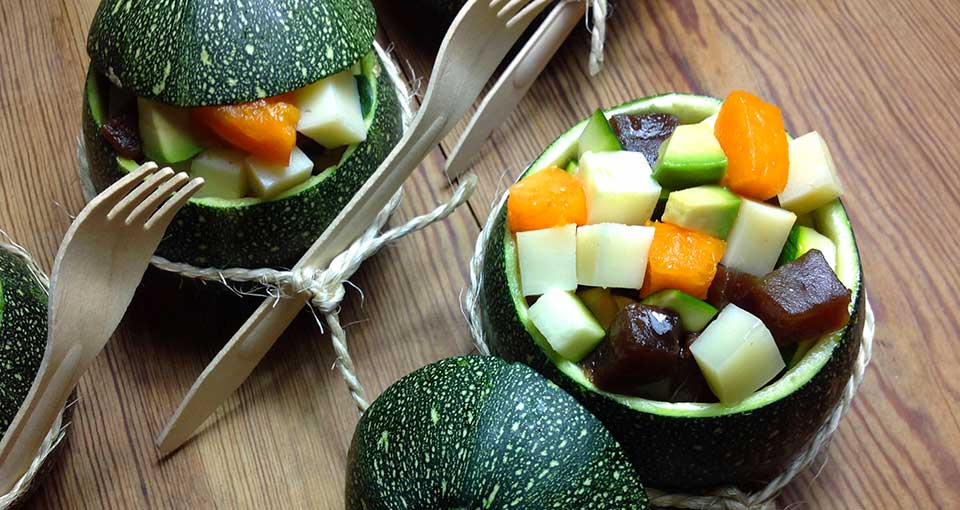 Individual salads of Las Terceras Manchego cheese and zucchini

INGREDIENTS
Three thick slices of Manchego Las Terceras cheese P.D.O.
A very tender small zucchini
A ripe mango.
Half an apple
Half avocado
Two slices of fresh tuna (the fish to be eaten raw must be frozen for a couple of days)
Half tender onion.
Olive oil.
Soy sauce.
PREPARATION
Put the tuna cut into cubes to marinate with the soy sauce (a couple of hours). Empty the zucchini courgettes with a spoon. Cut into cubes the tender zucchini (we can spend what we empty of the zucchini moon, but it is more irregular), mango, avocado and apple. Cut the onion into small pieces as small as possible. Drain the tuna a little and mix all the cut ingredients. Fill the courgettes with moon. Dress with oil (salt is not necessary thanks to cheese and soy sauce).