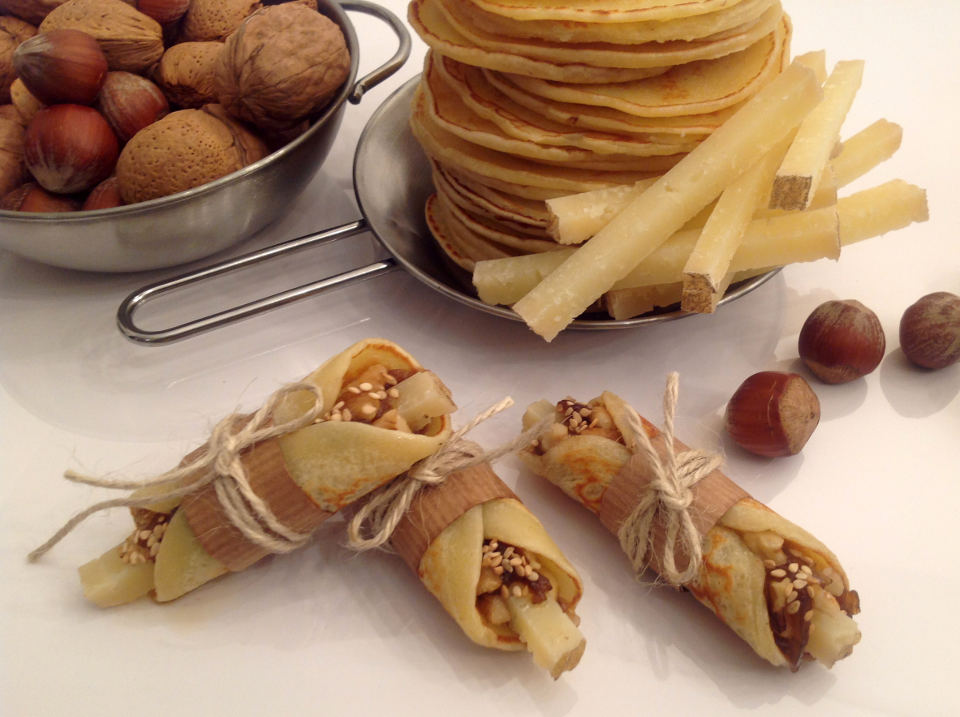 Manchego cheese pancakes

INGREDIENTS
For pancakes
For the filling
Hard cured manchego cheese Las Terceras P.D.O.
Jam (figs, strawberry...).
Caramelized onions.
Nuts
Seeds (sesame seeds, pipes...).
PREPARATION
Separate the egg yolks from the egg whites.
In a bowl, whisk together the cheese, the flour, the sugar, the egg yolks and the salt until a homogeneous mixture is obtained. Beat the egg whites to form peaks and add it to the mixture (in order to be softer).
Heat a large non-stick frying pan over medium heat and spread it with butter. Put a spoonful of the mixture in the pan and spread it. Cook for 2 minutes or until bubbles appear on surface. Flip the pancake over with a palette knife and cook the second side. Transfer to a plate. Repeat with remaining mixture, greasing pan with butter between batches. Serve with the filling we prefer.