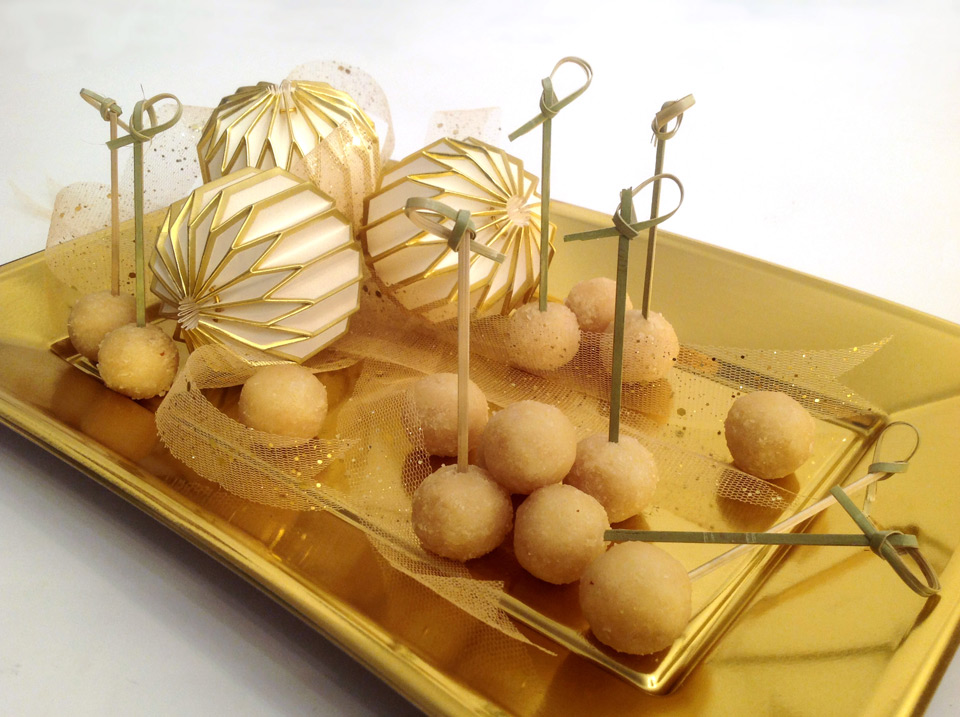 Marzipan Bites of Las Terceras Manchego Cheese

INGREDIENTS
100 gr Manchego semicured cheese.
100 gr almond flour.
50 gr Manchego cream cheese.
50 gr sugar
1 teaspoon curry powder.
1 teaspoon ginger powder.
1 teaspoon ground pepper.
1/2 teaspoon ground cinnamon.
A pinch of grated nutmeg.
For Batter, very cured Manchego cheese finely grated mixed with a little almond flour.
PREPARATION
Grate the semi-cured cheese and mix all ingredients, knead. Make small balls and pass them for the grated cured cheese and the ground almond. Keep them in the refrigerator until serving time.