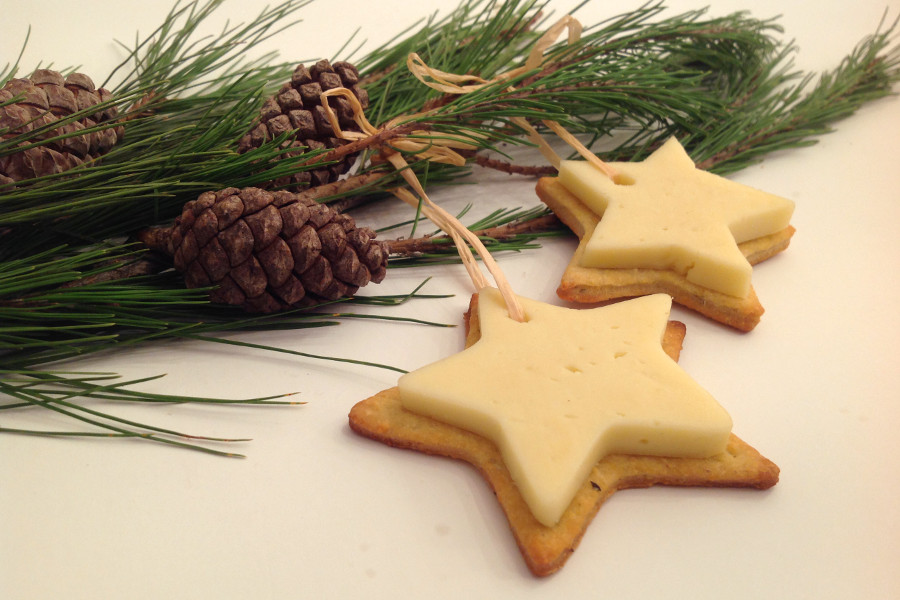 Manchego cheese Christmas cookies

INGREDIENTS
340 gr flour.
120 gramos de mantequilla.
120 gr butter.
1 tbsp rosemary.
1 tbsp thyme.
1 tbsp oregano.
½ salt.
120 Olive oli.
2 eggs.
For decorating: Las Terceras P.D.O. Manchego semi-cured cheese.
PREPARATION
Grate the cheese, beat the eggs and mix all the ingredients. Knead the mixture.
Spread the dough between two baking papers and smooth it with a kitchen roller. With molds, give them the desired shape (they must be simple forms because this mass does not allow much detail).
Bake at 180 degrees for 10 to 15 minutes until they start to brown (depends on the thickness of the cookies).
To finish, we decorate the cookies with the slices of Manchego semi-cured cheese with the help of a mold.