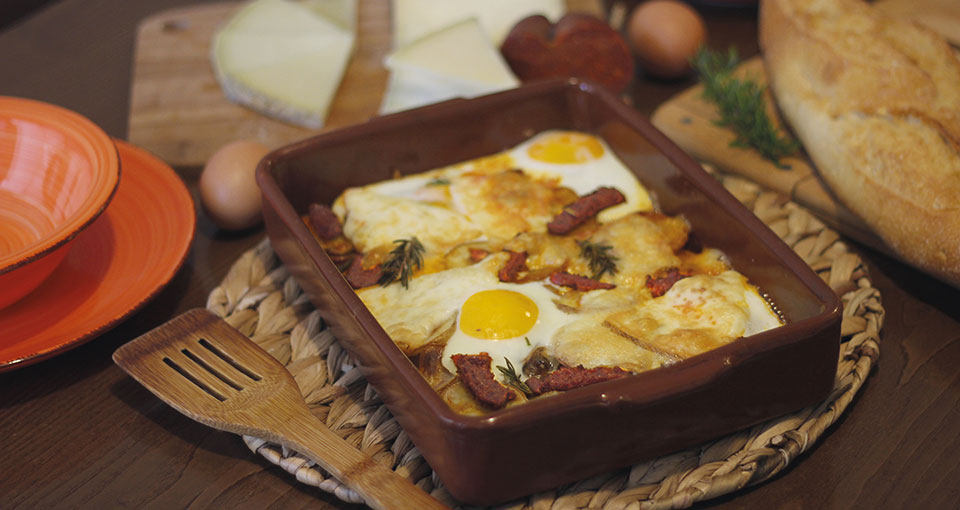 Potatoes bake with Las Terceras Manchego Cheese and Mallorcan spicy spread

INGREDIENTS
75 gr. Mallorcan spicy spread
4 big eggs
2 big potatoes
Olive oil
Salt
Rosmery
Honey
PREPARATION
In a clay or glass dish we put a little oil, spread it all over the surface and place the potatoes that we have previously washed and cut into slices. Season to taste and put in the oven at 200º for 20 min.
When the potatoes are almost ready, take the tray out of the oven and add the Mallorcan spicy spread, break the 4 eggs on top and add the manchego cheese Las Terceras that we have previously grated. We introduce the tray back into the oven at 150º for 2 min. approximately until the eggs are cooked, the Mallorcan spicy spread melted and the manchego cheese is gratinated with the residual heat of the oven.
We remove from the oven and place a few sprigs of rosemary or a splash of honey to taste.