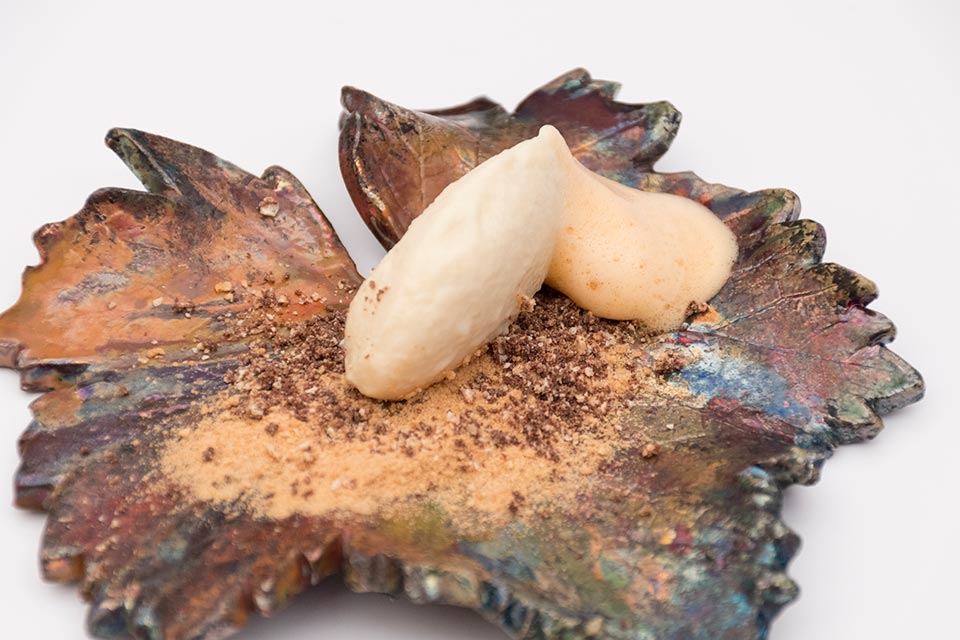 Quenelle of Las Terceras Cream Cheese and apple

INGREDIENTS
PREPARATION
We wash and cut the apples into half portions and roast them in the oven for 30-40 minutes. Once roasted, we peel them, crush them and mix them in a saucepan over low heat with the 100 gr of grated Manchego cheese until we obtain a well-integrated mixture.
We put the gelatin in cold water. We drain it and add to the previous mixture, integrating all the ingredients well. We refrigerate.
To accompany we have prepared carrot air: we beat the carrot juice with the 10 grams of soy lecithin until obtaining a light foam.
Plating:
We crush the waffle cookies and place them as a base. We form the cream cheese and apple quenelle, and serve with a few tablespoons of carrot air.