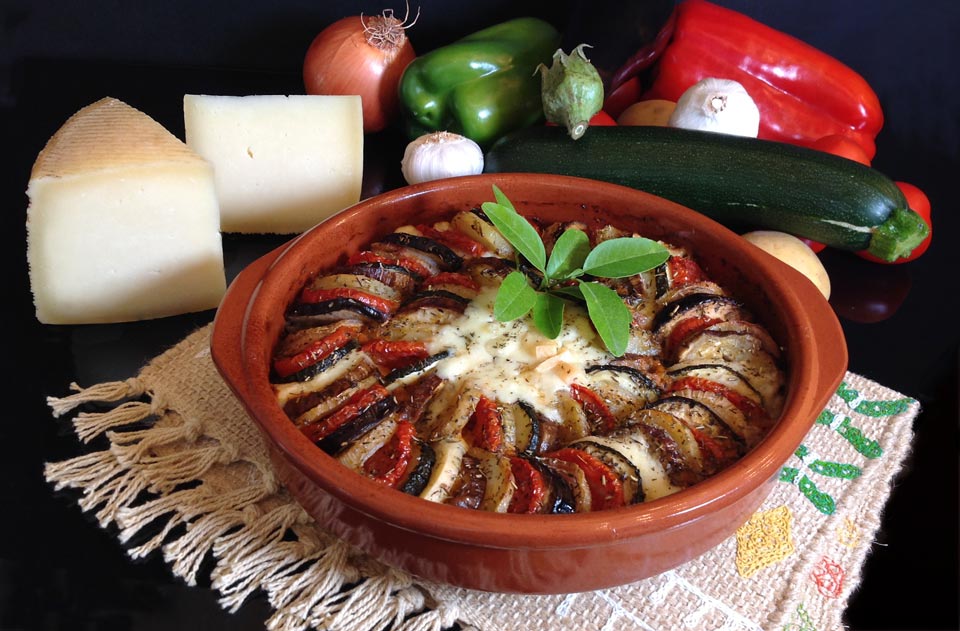 Ratatouille with Las Terceras PDO Manchego cheese

INGREDIENTS
PREPARATION
First, the dressing: we carve the garlic very small, add plenty of oil, Provencal herbs and a little salt.
We cut all the vegetables into thin equal slices and spread them with the dressing.
We place them in the casserole in a spiral shape, interspersing all the vegetables neatly.
Bake at 180º for approximately 40 - 45 minutes. If you see that your oven dries too much at the top, cover the casserole with aluminum foil to make it juicy.
We take the casserole out of the oven and place portions of pasteurized PDO Las Terceras semi-cured Manchego cheese between the vegetables.
We return the casserole to the oven for a few more minutes so that the vegetables are gratin and the cheese melts.