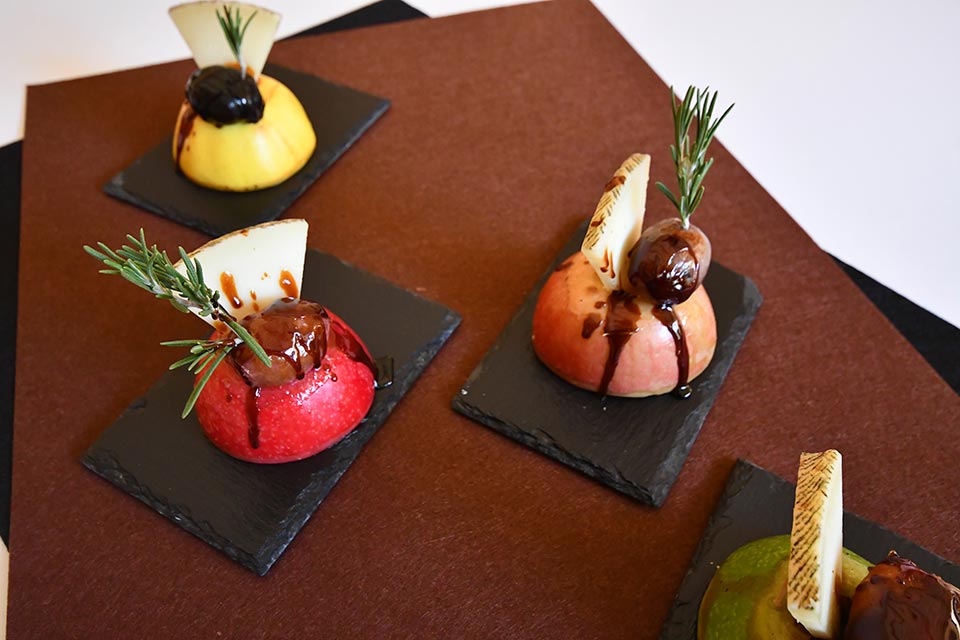 Roasted apples with meat and Las Terceras semi-cured artisan manchego cheese PDO

INGREDIENTS
Apples of different varieties
Lemon juice
Mini sausages
Caramelised sugar
Sprigs of rosemary
PREPARATION
We cut the apples in half. We add lemon juice so that they do not oxidize and we pass them through the pan to lightly roast them. We can take advantage of the same pan to cook the mini sausages.
For the preparation of caramelized sugar: add 3 or 4 tablespoons of sugar to a pan with a few drops of water. Put over low heat and stir without stopping until you get a fine cream.
To serve: first we place the apples, then the wedges of Las Terceras semi-cured Artisan Manchego cheese PDO and finally, we place the mini longanizas held with a bouquet of rosemary.