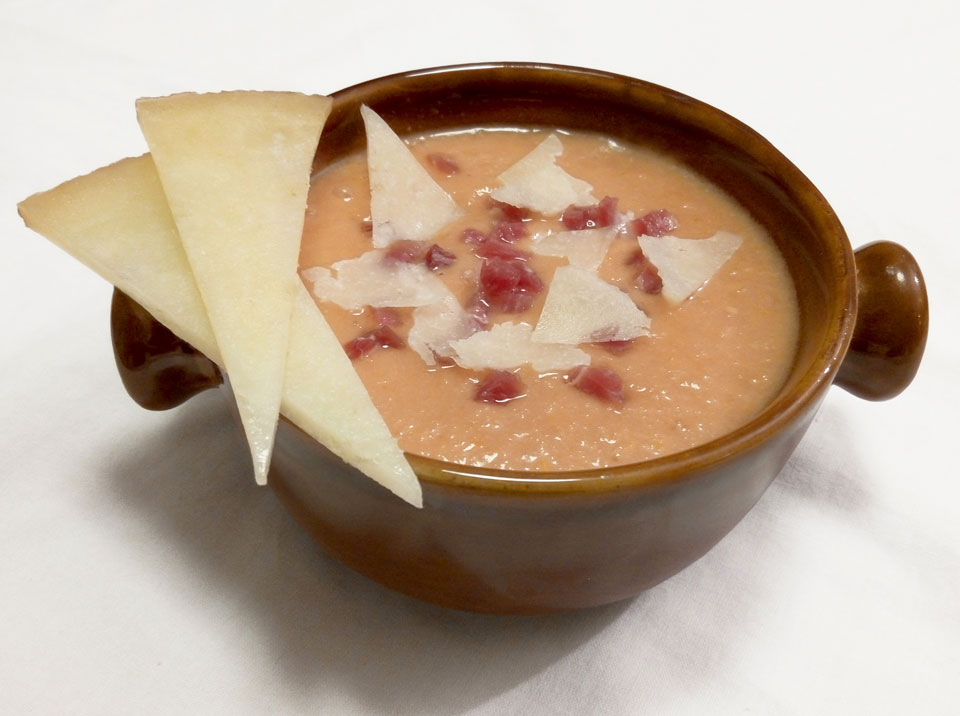 Salmorejo Cordobés

INGREDIENTS
6 – 8 big ripe tomatoes
½ greeen pepper
1 or 2
Olive oil and salt
Iberian ham in small pieces
PREPARATION
Wash and chop the tomatoes with skin and put them in a large bowl.
Chop a garlic
Chop half green pepper
Put all together in a large bowl and add olive oil and salt and beat all together.
Add bread (bread crumbs) to thicken the mixture and continue beating.
Tip: to avoid many lumps, let stand 15 minutes and beat again.
Trick 2: If you think it is too acidic, add a little sugar.
Serve it cold in a bowl, and above we put Iberian ham and small pieces of Manchego cheese P.D.O.