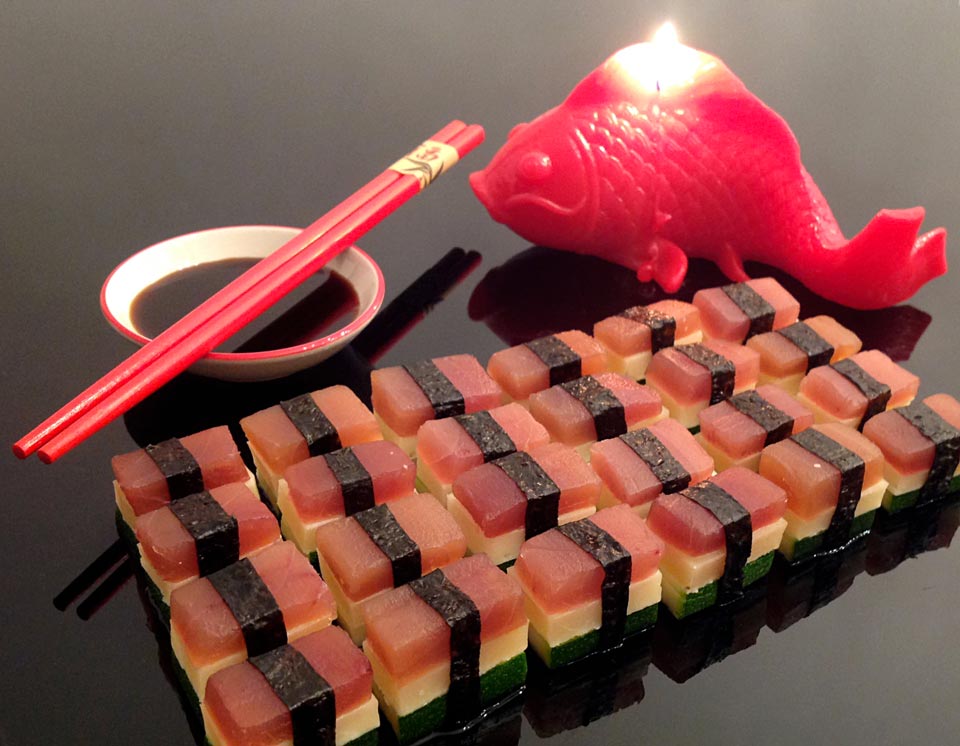 Sashimi of tuna and Manchego cheese PDO Las Terceras

INGREDIENTS
Fresh tuna.
Tender zucchini
Nori algae
Soy sauce
PREPARATION
Freeze the tuna. Freezing is very important if you want to consume raw fish.
Cut the tuna, raw zucchini, and Las Terceras manchego cheese into small cubes of a similar size.
Stack and combine with nori seaweed a little bit of tuna, one of zucchini and one of cheese. Bites must be appropriately sized to be picked with chopsticks and eaten in one bite.
Accompany with soy sauce.