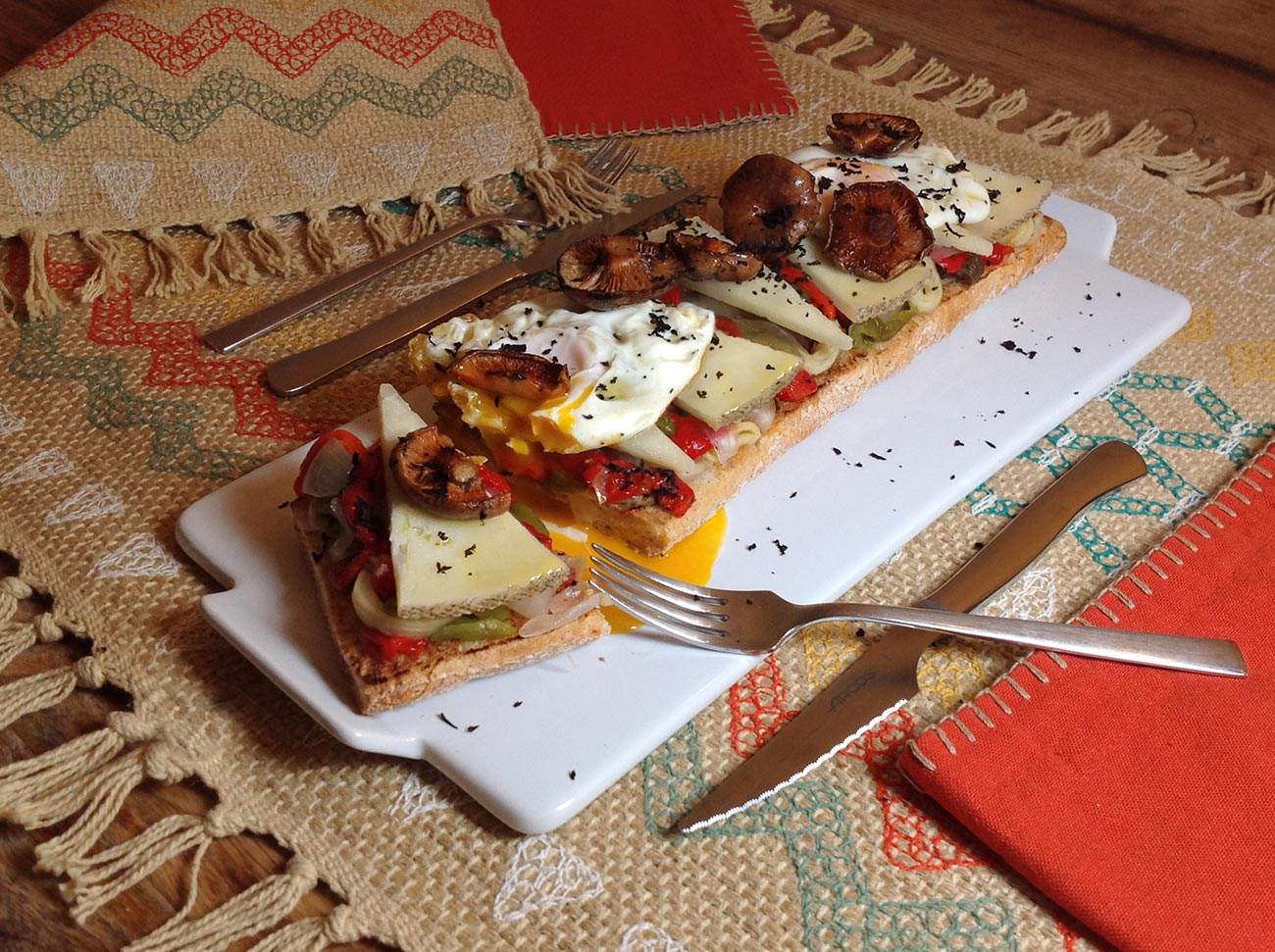 Toast of roasted vegetables and Las Terceras artisan cured Manchego cheese P.D.O.

PREPARATION:
Place an aubergine, a red pepper, a green pepper and an onion on a baking tray, spread with oil and a little salt and roast for 1 hour at 220 degrees. Once the vegetables have cooled, peel and cut to taste.
Clean the rest of the soil from the chanterelles with a napkin, and brown them in a frying pan with a little oil and salt.
Fry two eggs in very hot extra virgin olive oil until they are golden brown and to taste.
April the ciabatta and toast it, place the escalivada on the toast, a drizzle of oil and salt, the wedges of cured artisan PDO Manchego cheese, the fried eggs, the chanterelles and grate a little fresh black truffle.