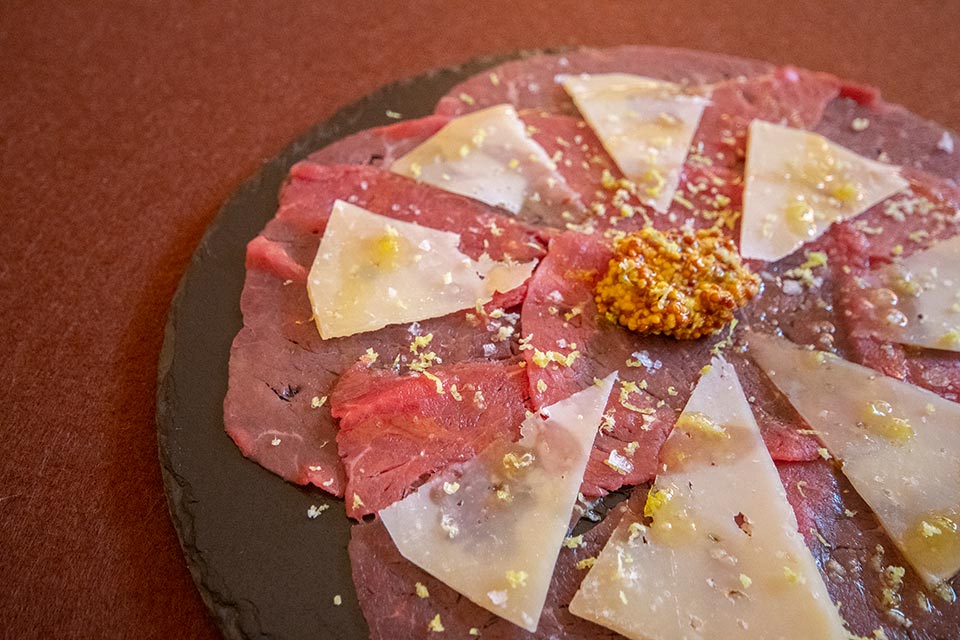 Veal carpaccio and Las Terceras hard-cured artisan Manchego cheese PDO

INGREDIENTS
Beef tenderloin
Old mustard
Lime zest
Salt flakes
Olive oil
PREPARATION
We clean the meat of fat and nerves. Next, we wrap it with plastic wrap and freeze it for about 30 minutes to cool, but without overdoing it.
We remove from the freezer, remove the film and cut into fillets as thin as possible, this is the most important thing. We plate and store in the refrigerator.
We put a spoonful of old mustard in the center of the plate, and on top of the carpaccio we grate the lime, add salt and add the oil.
Finally, we cut some thin wedges of Las Terceras hard-cured artisan Manchego cheese PDO and added them to the plate.