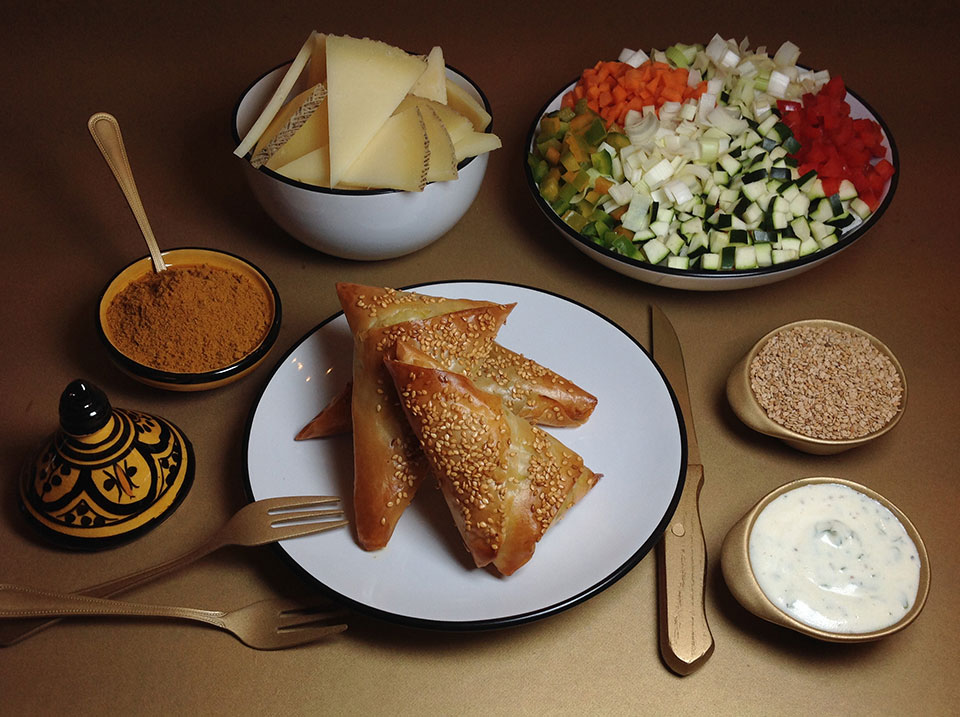 Vegetarian samosas with Las Terceras PDO Manchego cheese

INGREDIENTS
Filo dough
Manchego semi-cured cheese PDO Las Terceras.
Zucchini.
Green beans.
Carrot.
Onion.
Leek.
Red pepper.
Olive oil.
Salt.
Curry.
Sesame.
PREPARATION
We cut all the vegetables into very small pieces.
We poach them in a pan, separately, one by one, with a little oil.
Remove the excess oil with a strainer, mix the vegetables in a bowl, season and add a teaspoon of curry. We booked.
Cut the phyllo dough into thick strips of 10-12 cm, take a couple of strips per samosa and lightly paint them with oil. We proceed to fill them.
At one end we put a slice of pasteurized PDO Las Terceras semi-cured Manchego cheese, cover it with the poached vegetables and carefully roll them up, keeping the triangular shape of the cheese.
We put them on a baking tray and sprinkle them with sesame.
We bake them for about 10 minutes at 170 degrees, until golden brown.