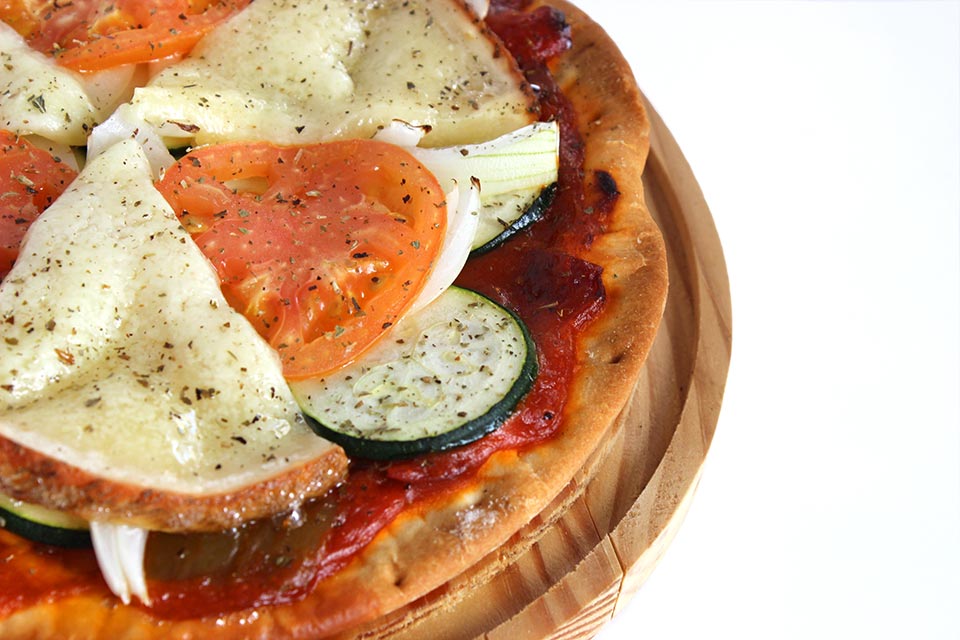 Veggie pizza with Las Terceras Cheese P.D.O.

INGREDIENTS
Pizza base
Tomato sauce
Fresh tomato
Zucchini, Onion, Piquillo peppers
Oregano and aromatic plants
PREPARATION
We spread the pizza mass on baking paper on the work surface. We paint the pizza base with the tomato sauce leaving edges of 2 or 3 centimeters. Then we place the zucchini cut into slices, the onion cut into the julienne, the tomato into slices and finally we add Las Terceras cheese P.D.O. cut into wedges and we sprinkle oregano on top. Bake for 20 minutes and it is ready.