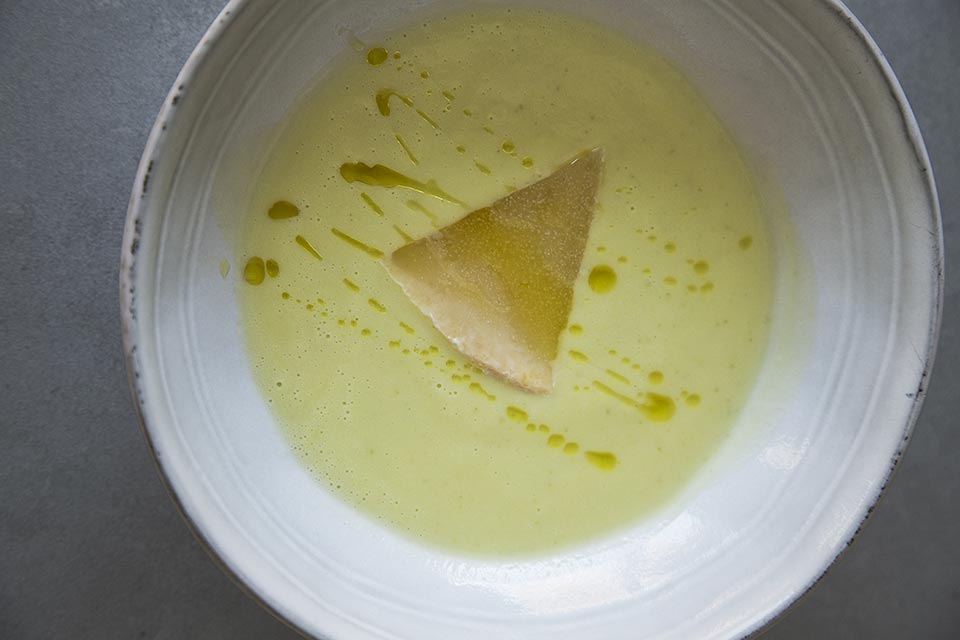 Zucchini Soup With Las Terceras Manchego Cheese

INGREDIENTS
1 medium zucchini
80 gr of grated Las Terceras Manchego semi-cured PDO cheese.
Oil and salt
1 wedge of Las Terceras Manchego cheese cured PDO to decorate.
PREPARATION
We cut the zucchini into 3 portions, leaving the skin and all the inside.
In a saucepan, introduce the zucchini and put water until it is completely covered.
Add salt and oil to taste.
When the water starts to boil, add the grated Las Terceras semi-cured Manchego cheese.
We crush until obtaining a homogeneous mass and serve cold. To decorate, add a wedge of Las Terceras PDO Cured Manchego Cheese sprinkled with olive oil.