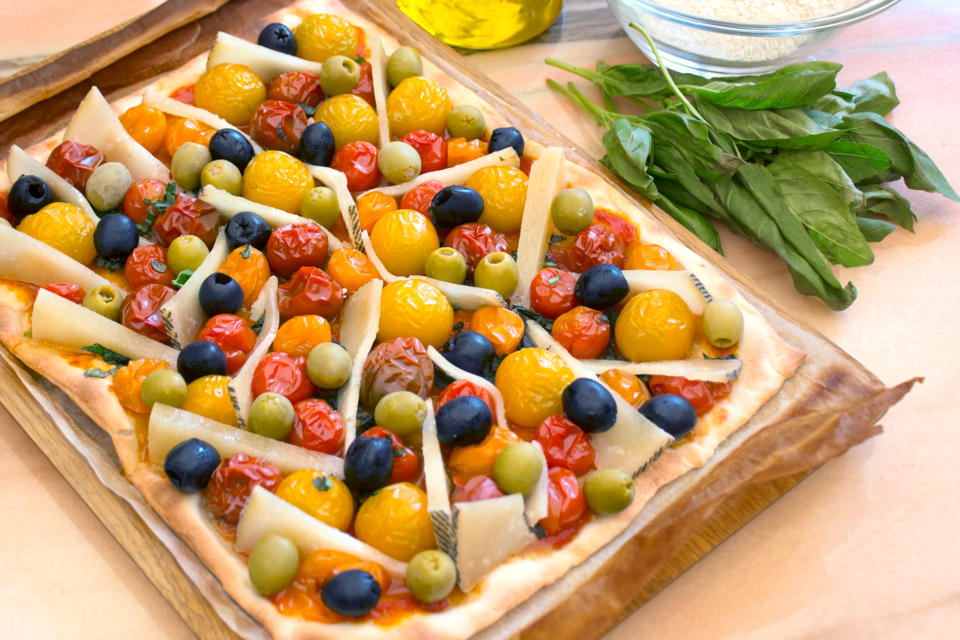 Manchega's Focaccia

INGREDIENTS
Shortcrust pastry.
Colorful cherry tomatoes.
Fresh basil.
Olive oil and salt.
Tomato sauce.
Black and green olives.
PREPARATION
We spread the puff pastry on baking paper on the work surface. We paint the puff pastry with the tomato sauce leaving edges of 2 or 3 centimeters. Then, we make a small cut on the side of the Cherry tomatoes so they do not explode by putting them in the oven, and cover the puff pastry with the cherry tomatoes, respecting the edges, and add a pinch of oil and salt.
Bake for 10 minutes at 170º, watching the dough until it is toasted. Remove from the oven and fill the free spaces with thin wedges of Las Terceras cheese P.D.O. and the olives. Finally, we chop some fresh basil leaves and spread them over the plate.